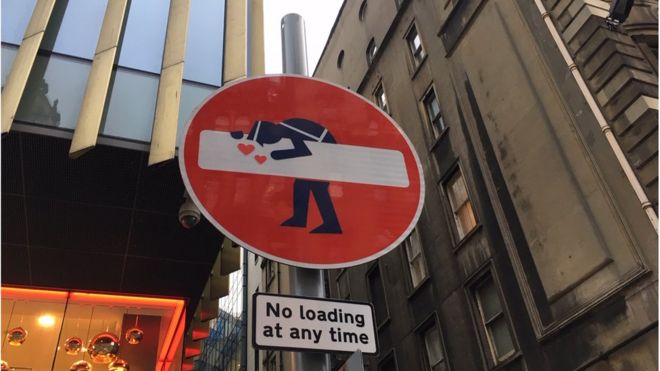 A "playful" street artist has been putting his own stamp on road signs in Edinburgh city centre.
The altered signs – including images of flowers and wine glasses – have been seen in South St David Street, Thistle Street and Union Street.
The signs were hacked by Italian artist Clet Abraham, whose work sells for thousands of pounds.
He said on Twitter that there are between 15 and 20 pieces around Edinburgh.
Earlier this year a post on his Facebook page showed a similar image of a flower growing through a no entry sign in Glasgow.
Art experts have said that they hope City of Edinburgh Council, which owns the road signs, does not destroy the artworks.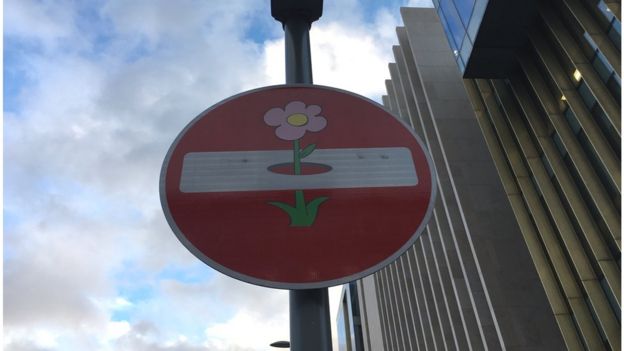 Sorcha Carey, the director of Edinburgh Art Festival, said: "The artist is very clever in what he does because the sign remains completely functional.
"He has intervened and has been playful with it but the sign is still visible.
"Drivers can still read the sign, it's still legible. He's not sprayed a whole can all over it and that's why he's so successful."
She said she had been enjoying one of the signs at the top of Union Street.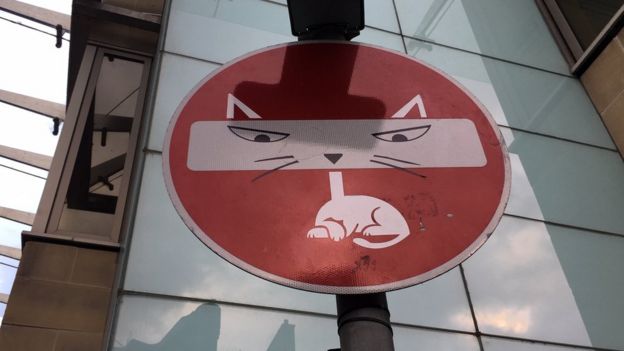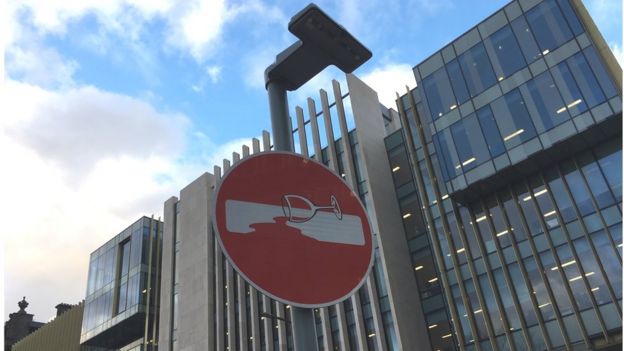 "It's wonderful when an artist plays with the city's infrastructure and what it does for us," she added.
"It makes us notice things that have been there all the time that we haven't seen before and makes it visible in a whole new way. It's a wonderful approach and way of keeping the cityscape alive."
Art expert Jan Patience added: "There is a real interest for this kind of street art, especially after Banksy led the way.
"This graffiti art on the signs is subversive against authority. It's street furniture that's been defaced, but I think the council will replace these signs rather than clean them."
Work by Clet Abraham, who lives in Florence, has been seen on the streets of cities including Paris, Rome, London and Barcelona.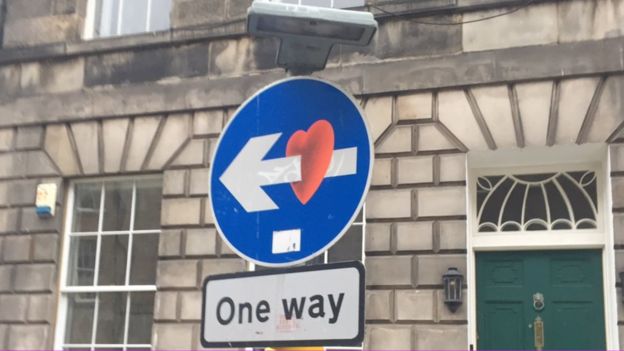 Billy Smith, 32, from Edinburgh, said he liked the sign in South St David Street.
He said: "It's cool but its not practical for tourists. It would be a nightmare for them as it's difficult when you drive in another country but personally I think the sign is good."
Sara O'Connor, 48, from East Lothian, said: "I love it, it's fab. It will make me smile every time I pass it now."
Calum Alexander, 29, from Edinburgh, said: "I like it, it's different. It still shows what it is but it makes it not just a boring sign. I think the council should leave them."